Hazel Eyes
Hazel eyes are sometimes mistaken for green or brown eyes. They are not as rare as green eyes, but are rarer than blue eyes. Only about 5 percent of the population worldwide has the hazel eye genetic mutation. After brown eyes, they have the most melanin. . The combination of having less melanin (as with green eyes) and a lot of melanin (like brown eyes) make this eye color unique.
The color combinations in shades of green, brown, and gold are endless with hazel eyes, depending on the concentration of melanin. The light scatters as it does with blue and green eyes. As with blue and green eyes, hazel eyes may appear to shift colors depending on the light. The eye color doesn't actually shift, perception does. It is unknown if hazel eyes developed from brown eyes or green.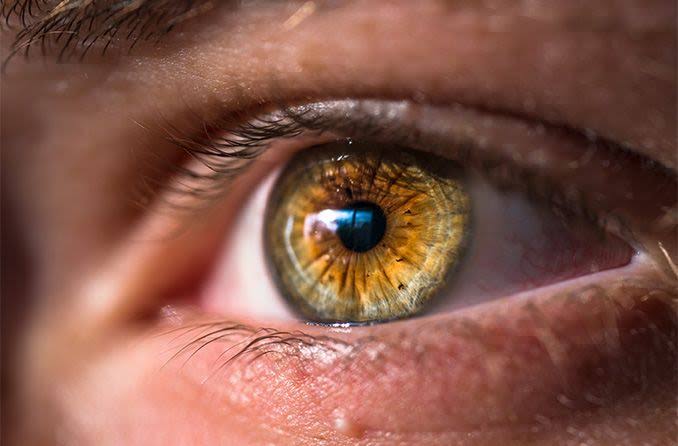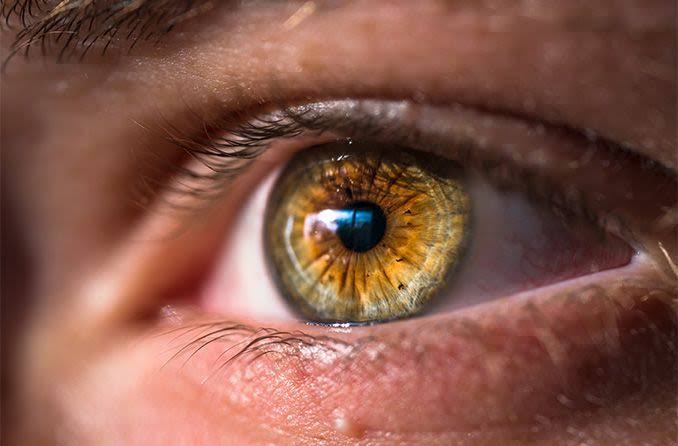 Facts About Hazel Eyes
Hazel eyes keep changing color and they are a mixture of brown and green.
Hazel color is common in Europe and America while rare in Asia and the Middle East
Hazel eyes have less melanin than brown eyes
Significantly less number of the world population has hazel eyes.
In eyes with lower concentration of melanin such as hazel eyes, less light is absorbed, and more is scattered and refracted by the iris.
Brown Eyes
The majority of people in the world have brown eyes. The color brown is a result of a high concentration of melanin in the iris causing more light to be absorbed and less light to be reflected. Because of this, brown eyes are more naturally protected from the sun. This likely had evolutionary benefits similar to darker skin being able to withstand the hot sun longer. The genes responsible for skin color are closely linked to those that cause eye color.
Though brown eyes are the most common genetic eye color, there is more genetic variation among those with brown eyes than those with blue eyes. This may account for the variations of brown eye colors. These variations come from different genes on different chromosomes that carry genetic eye color information from our ancestors.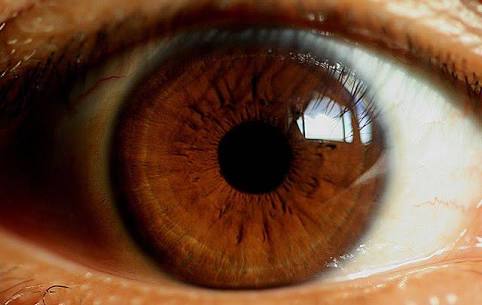 Facts About Brown Eyes
Brown eyes are always brown.
Brown is the most common eye color. Africans, Africa-Americans, Hispanic and Asia ethnicities are usually born with dark eyes that stay brown throughout life.
Brown eyes have more melanin than hazel eyes
A high majority of the world population has brown eyes.
In eyes with high concentrations of melanin, absorb more light entering the eye, therefore, less is scattered and reflected back from the iris.
Also Read: Difference Between Hazel And Green Eyes
Difference Between Hazel And Brown Eyes In Tabular Form
| | | |
| --- | --- | --- |
| BASIS OF COMPARISON | HAZEL EYES | BROWN EYES |
| Nature | Hazel eyes keep changing color and they are a mixture of brown and green. | Brown eyes are always brown. |
| Presence | Hazel color is common in Europe and America while rare in Asia and the Middle East | Brown is the most common eye color. Africans, Africa-Americans, Hispanic and Asia ethnicities are usually born with dark eyes that stay brown throughout life. |
| Melanin Content | Hazel eyes have less melanin than brown eyes | Brown eyes have more melanin than hazel eyes |
| Popularity | Significantly less number of the world population has hazel eyes. | A high majority of the world population has brown eyes. |
| Light Absorption | In eyes with lower concentration of melanin such as hazel eyes, less light is absorbed, and more is scattered and refracted by the iris. | In eyes with high concentrations of melanin, absorb more light entering the eye, therefore, less is scattered and reflected back from the iris. |
Also Read: Difference Between Japanese And Chinese Eyes