What Is X64?
X64 is a generic name for the 64-bit extensions to Intel's and AMD's 32-bit x86 instruction set architecture (ISA). AMD introduced the first version of x64, initially called x86-64 and later renamed AMD64. Intel named their implementation IA-32e and then EMT64. There are some slight incompatibilities between the two versions, but most code works fine on both versions; details can be found in the Intel® 64 and IA-32 Architectures Software Developer's Manuals and the AMD64 Architecture Tech Docs. We call this intersection flavor x64. Neither is to be confused with the 64-bit Intel® Itanium® architecture, which is called IA-64.
More specifically, 64 bits is the size of the registers on a 64-bit CPU's microprocessor or the computer bus. 64-bit hardware, and the software compiled to run on it, is sometimes calledx86-64. This name refers to the fact that it is a 64-bit architecture, and is compatible with Intel's x86 instruction set. These instruction sets may also be calledAMD64, as a reference to the AMD64 instruction set designed by AMD in the 2000.
Examples of 64-bit computer processors
AMD Opteron, Athlon 64, Turion 64, Sempron, Phenom, FX, and Fusion.
All Intel Xeon processors since the Nocona released in June 2004.
Intel Celeron and Pentium 4 processors since Prescott.
Intel Pentium dual-core, Core i3, Core i5, and Core i7 processors.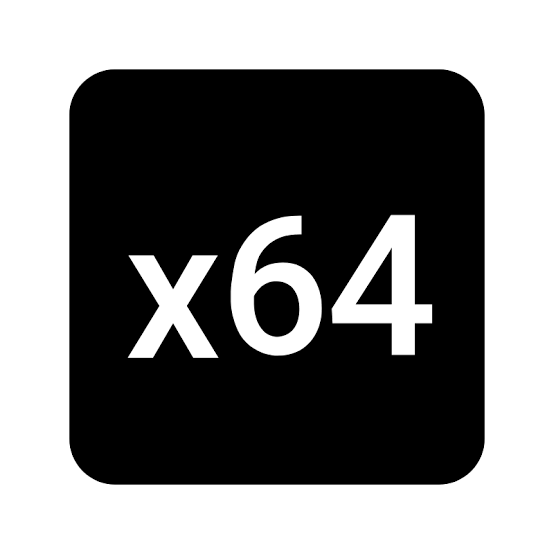 What You Need To Know About X64
X64 is used for a 64-bit operating system. It is used by many leading companies like Intel, VIA, Apple etc.
X64 consists of a 64 bit instruction set.
X64 means that 64bit computers alone can run it.
X64 is the architectural interface used by AMD.
X64 is the architecture name for the extensions to the x86 instruction set that enable 64-bit code. Also called by x86_64 and AMD64.
X64 means a CPU that is x86 compatible but has a64-bit modeas well.
X64 allows the computer to access up to either 8 or 12 corescurrently, which lets the machine run at a much greater speed.
The amount that a RAM can address in X64 is 8TB, which is a massive one. The server machines using X64 can have a RAM of limit 128TB. So to run multiple tasks X64 is the best one to choose.]
Compiling for x64, might give an advantage in speed but limits the application to only run on 64bit Operating Systems.
64-bit systems can run 32-bit programs, as they're backward compatible. This is one of the most noticeable feature as there can be a migration of applications from x86 version to x64 version, in that case backward compatibility is the most helpful.
Utility wise, x64 provides programs with a lot more resources to work with (there are twice as many general purpose registers and twice as many SIMD registers).
It's a lot more secure. No-Execute bit and data execution prevention support is mandatory.
It's much more flexible. Periodic routines that were previously performed or supported in hardware such as task switching are shifted entirely to software.
In X64 machine the data moves in 64 bit chunks so the efficiency in this is far better.
In X64 machine the amount of virtual memory is larger than its predecessors and thus it is becoming more popular in large companies where there is a need of faster machines to run large applications at a time.
What Is X86?
X86 is the generic name for Intel processors released after the original 8086 processor. These include the 286, 386, 486, and 586 processors. The "x" in x86 stands for a range of possible numbers. Technically, x86 is short for 80×86 since the full names of the processors are actually 80286, 80386, 80486, and 80586. The "80" is typically truncated to avoid redundancy. X86 is the CPU architecture used in most desktop and laptop computers. Many 21st century workstations and servers also use X86 processors.
If a computer's technical specifications state that is based on x86 architecture, it means that it uses an Intel processor (not AMD or PowerPC). Since Intel's x86 processors are backwards compatible, newer x86 processors can run all the programs that older processors could run. However, older processors may not be able to run software that has been optimized for newer x86 processors.
The main difference between a 32-bit and 64-bit processor is how the CPU addresses memory. A 32-bit processor can reference 232or 4,294,967,296 addressable values. A 64-bit processor can access 264values. 264is not double 232, but 4,294,967,296 times more. Therefore, a 64-bit processor can reference 18,446,744,073,709,551,616 values.
A 32-bit processor can only access about 4 GB of RAM. A 64-bit processor can access over 4 billion times more memory than a 32-bit processor, removing any practical memory limitations. x64 processors can run 64-bit applications, which are built and compiled for 64-bit hardware.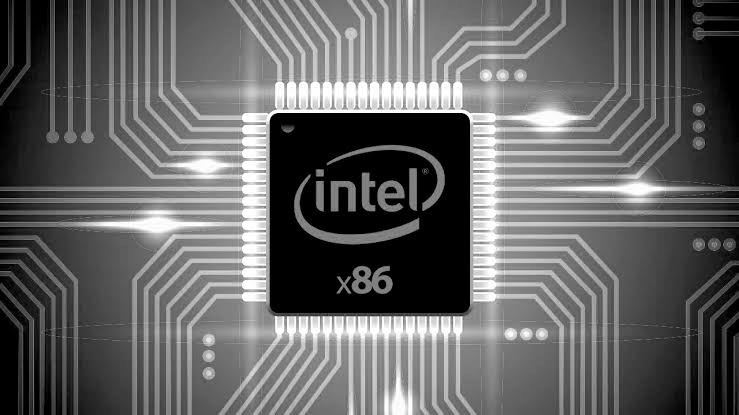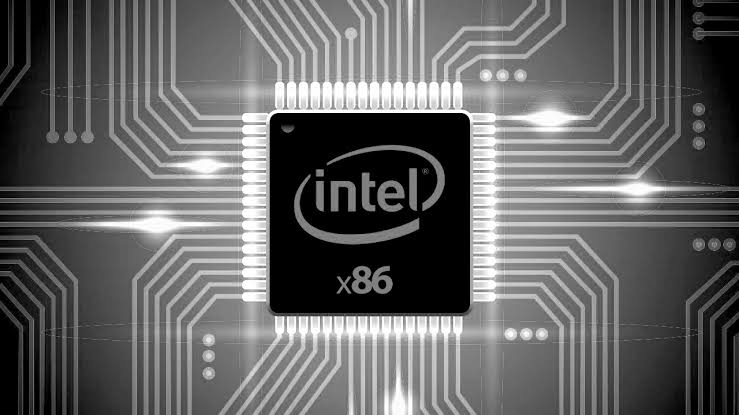 What You Need To Know About X86
X86 is used for a 32-bit operating system. It originated from the architecture used in the CPU of Intel 8086 microprocessor.
X86 follows a32bit instruction set.
X86 means that 32bit and 64bit computers can run it.
X86 is the architectural interface used byIntel.
X86 refers to the Intel processor architecture that was used in PCs. Model numbers were 8088, 8086, 286, 386, 486.
X86 means Intel 80×86 compatible. This is used to include the 8086, a 16-bit only processor. Nowadays it roughly means any CPU with a 32-bit Intel compatible instruction set.
In case of a x86, a computer can only access two processor cores,For this reason the dual core processor came into being.
In X86 machine the maximum capacity of RAM is 4GB. But now-a-days will the emergence of various technologies and apps, the memory capacity of 4GB is not enough. It might be suitable for basic tasks but for running multiple tasks at a time, the memory needs an upgrade.. Moreover a 4GB RAM has about 3.2 GB for use.
X86 applications are compatible on both x86 and x64 systems. Thus if compatibility is taken into consideration, X86 is more flexible.
A 32-bit computer cannot run 64-bit Windows or 64-bit programs. Since the instruction set is different and does not support x86 version.
Utility wise, x86 provides programs with quite few resources to work with.
It is a lot less flexible and less secure in comparison to x64.
The data in x86 machine moves in 32 bit chunks. Thus it is less efficient.
Not only RAM, one of the drawbacks of x86 machine is that is also supports less amount of virtual memory.
Also Read: Difference Between Von Neumann And Harvard Architecture
Difference Between X64 And X86 In Tabular Form
| | | |
| --- | --- | --- |
| BASIS OF COMPARISON | X64 | X86 |
| Description | X64 is used for a 64-bit operating system. It is used by many leading companies like Intel, VIA, Apple etc. | X86 is used for a 32-bit operating system. It originated from the architecture used in the CPU of Intel 8086 microprocessor. |
| Instruction Set | X64 consists of a 64 bit instruction set. | X86 follows a32bit instruction set. |
| Meaning | X64 means that 64bit computers alone can run it. | X86 means that 32bit and 64bit computers can run it. |
| Use | X64 is the architectural interface used by AMD. | X86 is the architectural interface used by Intel. |
| Models | X64 is the architecture name for the extensions to the x86 instruction set that enable 64-bit code. Also called by x86_64 and AMD64. | X86 refers to the Intel processor architecture that was used in PCs. Model numbers were 8088, 8086, 286, 386, 486. |
| Compatibility | X64 means a CPU that is x86 compatible but has a64-bit modeas well. | X86 means Intel 80×86 compatible. This is used to include the 8086, a 16-bit only processor. Nowadays it roughly means any CPU with a 32-bit Intel compatible instruction set. |
| Processor Access | X64 allows the computer to access up to either 8 or 12 cores currently, which lets the machine run at a much greater speed. | In case of a x86, a computer can only access two processor cores,For this reason the dual core processor came into being. |
| RAM | The amount that a RAM can address in X64 is 8TB, which is a massive one. | In X86 machine the maximum capacity of RAM is 4GB. |
| Flexibility | Compiling for x64, might give an advantage in speed but limits the application to only run on 64bit Operating Systems. | X86 applications are compatible on both x86 and x64 systems. Thus if compatibility is taken into consideration, X86 is more flexible. |
| 32-Bit Program | 64-bit systems can run 32-bit programs, as they're backward compatible. | A 32-bit computer cannot run 64-bit Windows or 64-bit programs. Since the instruction set is different and does not support x86 version. |
| Programs | Utility wise, x64 provides programs with a lot more resources to work with (there are twice as many general purpose registers and twice as many SIMD registers). | Utility wise, x86 provides programs with quite few resources to work with. |
| Security | It's a lot more secure. No-Execute bit and data execution prevention support is mandatory. | It is a lot less flexible and less secure in comparison to x64. |
| Efficiency | In X64 machine the data moves in 64 bit chunks so the efficiency in this is far better. | The data in x86 machine moves in 32 bit chunks. Thus it is less efficient. |
| Virtual Memory | In X64 machine the amount of virtual memory is larger | x86 machine is that is also supports less amount of virtual memory. |