What Are Perennial Plants?
Perennial plant or simply perennial is a plant that lives more than two years or more than one growing season. Generally, perennials may go to seed every year and may even die back to the ground at times, but their root systems are very much alive and plant will continue growing when conditions are right. Many perennial plants do keep their leaves year round and offer attractive borders and ground cover. Others like many flowering perennials may need to be replaced every three or more years.
Examples of Perennials include:
Jacob's ladder
Monkshood
Red Hot Poker
Primrose
Shasta Daisy
Bleeding
Aster
Coneflower
Crane's bill
Daylilies
Peonies
Characteristics Of Perennials
Perennials are plants that live more than two years or more than one growing season.
Perennial plants re-grow every spring.
Perennials are normally planted in the autumn to produce spring blooming parts.
Perennials usually come re-grows after a year from their own overwintering roots even though their foliage may die to the ground after frost.
Perennials bloom from the spring or summer of the second year.
Perennials are usually less bright and showy.
In many perennial plants, it is only the top portion that dies annually.
The reproductive structure of perennial plants mostly produces seeds and bubils.
Perennials are relatively slow in growth, transition to flowers and in formation of seeds when compared to annuals.
Perennials can survive many conditions including the harsh conditions.
What Are Annual Plants?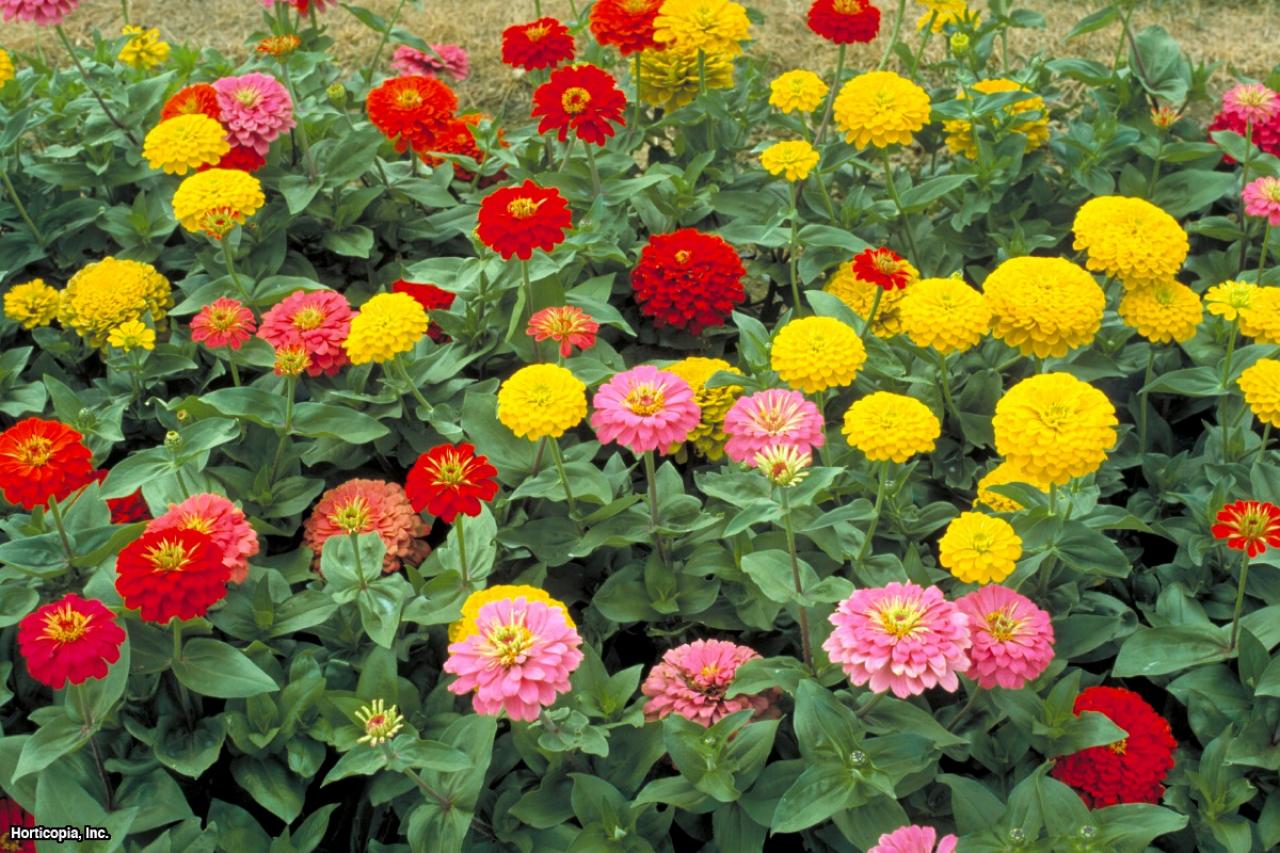 Annuals are plants that complete their entire life cycle from seed to flower to seed within a single growing season. All roots, stems and leaves of the plant die annually. The main purpose of an annual plant is to produce seed to ensure the propagation of future generations.
Examples of Annual plants include:
Marigolds
California poppy
Petunia
Blood flower
Begonia
African Daisy
Pelargonium
Cosmos
Characteristics Of Annual Plants
An annual is a plant that lives only one year or season.
Annual plants live for one growing season.
Annuals are usually planted during the spring.
After these plants complete their life cycle in one year, they must be started from seeds or cuttings.
Annuals tend to have a relatively long bloom season.
Annuals are usually bright and showy and are commonly used by gardeners to add ambience of bright color to their flower beds and container gardens.
The whole plant structure of annual plants dies annually.
The reproductive structure of annual plants mostly produces seeds only.
Rapid growth, rapid transition to flowers and rapid formation of seeds are also some of the major characteristic of annual plants.
Annuals only survive and grow effectively in favorable conditions.
Also Read: Difference Between Hardy hibiscus And Tropical hibiscus
Difference Between Perennial And Annual Plants In Tabular Form
| | | |
| --- | --- | --- |
| BASIS OF COMPARISON | PERENNIAL PLANTS | ANNUAL PLANTS |
| Description | Perennials are plants that live more than two years or more than one growing season. | An annual is a plant that lives only one year or season. |
| Longevity | Perennial plants re-grow every spring. | Annual plants live for one growing season. |
| Planting | Perennials are normally planted in the autumn to produce spring blooming parts. | Annuals are usually planted during the spring. |
| Life Cycle | Perennials usually come re-grows after a year from their own overwintering roots even though their foliage may die to the ground after frost. | After these plants complete their life cycle in one year, they must be started from seeds or cuttings. |
| Bloom Time | Perennials bloom from the spring or summer of the second year. | Annuals tend to have a relatively long bloom season. |
| Appearance | Perennials are usually less bright and showy. | Annuals are usually bright and showy. |
| Death Of Plant Structure | In many perennial plants, it is only the top portion that dies annually. | The whole plant structure of annual plants dies annually. |
| Reproductive Structure | The reproductive structure of perennial plants mostly produces seeds and bubils. | The reproductive structure of annual plants mostly produces seeds only. |
| Growth, Formation Of Seeds & Transition To Flowers. | Perennials are relatively slow in growth, transition to flowers and in formation of seeds when compared to annuals. | Rapid growth, rapid transition to flowers and rapid formation of seeds are also some of the major characteristic of annual plants. |
| Existence | Perennials can survive many conditions including the harsh conditions. | Annuals only survive and grow effectively in favorable conditions. |