What Are LEDs?
A light-emitting diode (LED) is a semiconductor device that emits light when an electric current is passed through it. LEDs are comprised of compound semiconductor materials, which are made up of materials such as gallium arsenide (GaAs) and gallium phosphide (GaP). LEDs operate by electroluminescence, a phenomenon in which the emission of photons is caused by electronic excitation of a material. LEDs are very small in size and consume very little power. Common LED colors include amber, red, green and blue. LEDs are used in many electronic devices as indicator lamps, in automobiles as rear-window and brake lights and on billboards and signs as alphanumeric displays or even full-color posters.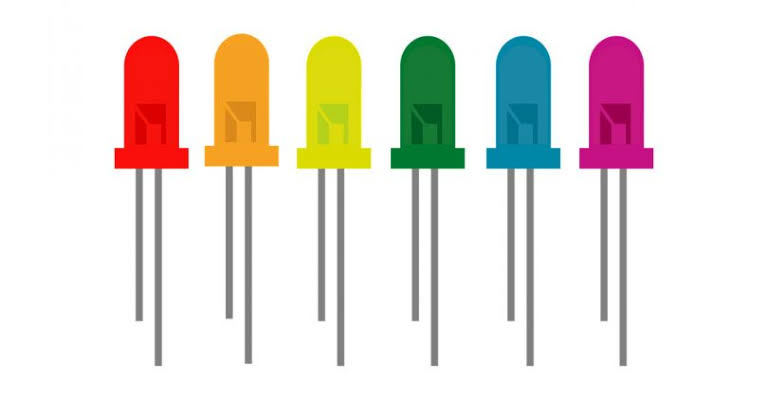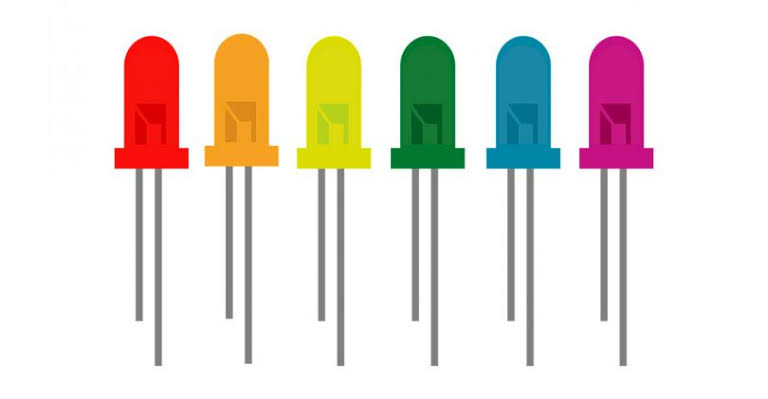 Applications Of LED
Aviation lighting
Fairy lights
Automotive headlamps
Advertising
General lighting
Traffic signals
Camera flashes
Lighted wallpaper
Horticultural grow lights
Medical devices
What You Need To Know About LED
LED converts electrical energy applied into its terminals into light energy.
A light emitting diode operates in forward biased mode; it cannot operate in reverse biased mode.
LED emits photons due to electron-hole recombination.
LEDs are fabricated with materials like gallium arsenide, gallium arsenide phosphide or gallium phosphide etc.
Radiated power changes due to changes in temperature.
Germanium and silicon semiconductor are not used in the manufacturing of LEDs.
LED is able to emit light but cannot detect it.
LEDs are forward biased hence there are no current leakages.
LEDs work on the principle referred to as Electro-luminance i.e lumination using charges/electrons.
LEDs are generally used in electronic display systems, lights in vehicles, in light indication systems, fibre optic communication and as light source in a source-detector package etc.
What Is A Photodiode?
A photodiode is a semiconductor device that converts light into an electric current. It is also sometimes referred as Photo-detector, photo-sensor or light detector. It operates in reverse biased mode and the current is generated when photons are absorbed in the photodiode. Photodiodes may contain optical filters, built-in lenses and may have large or small surface areas. Photodiodes usually have a slower response time as their surface area increases.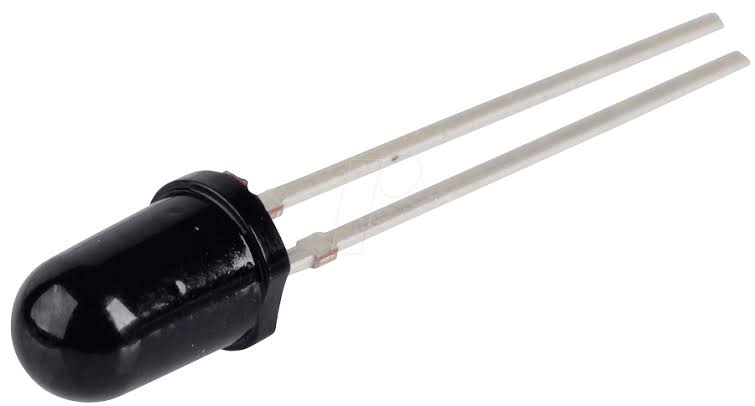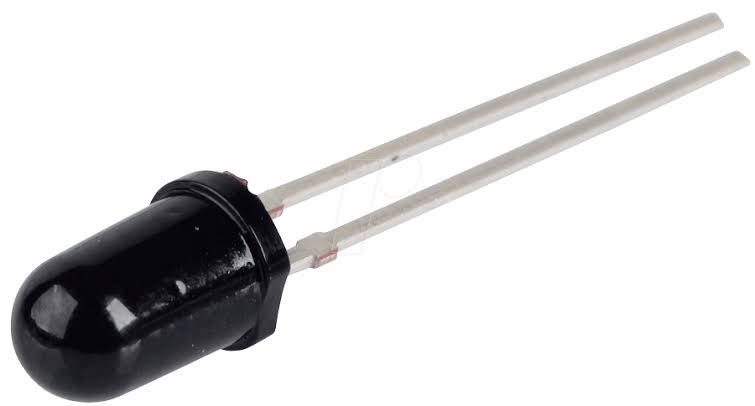 Applications Of Photodiode
Photodiode used as a light sensor.
Used in proximity detection, oximeters
Optical message transmission, fibre optics-based communication
Used in the obstacle detection system
Used in a solar panel as solar cells.
Used in proximity detection, oximeters
Photodiode is used in smoke detectors to sense smoke and fire
Used in barcode scanner, character, character recognition
What You Need To Know About Photodiode
A photodiode converts supplied light energy into electrical energy.
Photodiode operates in reverse biased mode only.
Photodiode provides energy to electron and holes by exposing itself towards light radiation.
Photodiodes are constructed with material such as silicon, indium, gallium arsenide etc.
Photocurrent and dark current vary in relation to changes in temperature.
Photodiodes are made up of Germanium and silicon semiconductors.
A photodiode can detect light but cannot release it.
Due to reverse applied voltage at the terminals of photodiode, there is leakage of current which is referred to as dark current.
The Photodiode works on the principle of Photoconduction i.e conduction using photons.
Photodiodes find their applications in solar panels, in logic circuits, light meter, televisions, fibre optics, optocouplers etc.
Also Read: Difference Between LED And LASER
Difference Between LED And Photodiode In Tabular Form
| | | |
| --- | --- | --- |
| BASIS OF COMPARISON | LED | PHOTODIODE |
| Function | LED converts electrical energy applied into its terminals into light energy. | A photodiode converts supplied light energy into electrical energy. |
| Operation Mode | A light emitting diode operates in forward biased mode; it cannot operate in reverse biased mode. | Photodiode operates in reverse biased mode only. |
| Working Mechanism | LED emits photons due to electron-hole recombination. | Photodiode provides energy to electron and holes by exposing itself towards light radiation. |
| Fabricated | LEDs are fabricated with materials like gallium arsenide, gallium arsenide phosphide or gallium phosphide etc. | Photodiodes are constructed with material such as silicon, indium, gallium arsenide etc. |
| Temperature Change | Radiated power changes due to changes in temperature. | Photocurrent and dark current vary in relation to changes in temperature. |
| Light | LED is able to emit light but cannot detect it. | A photodiode can detect light but cannot release it. |
| Current Leakage | LEDs are forward biased hence there are no current leakages. | Due to reverse applied voltage at the terminals of photodiode, there is leakage of current which is referred to as dark current. |
| Working Principal | LEDs work on the principle referred to as Electro-luminance i.e lumination using charges/electrons. | The Photodiode works on the principle of Photoconduction i.e conduction using photons. |
| Application | LEDs are generally used in electronic display systems, lights in vehicles, in light indication systems, fibre optic communication and as light source in a source-detector package etc. | Photodiodes find their applications in solar panels, in logic circuits, light meter, televisions, fibre optics, optocouplers etc. |