What Is A Single Check?
A single check is one among the many types of checks that come in single pages, typically without any duplicate. In other words, single checks do not come with a carbon copy beneath the check, as the checkbook consists only of checks. When making business transactions with this type of check, there is usually no evidence left behind and therefore the user has a responsibility of writing down the payee and the amount in a checkbook register for record keeping. One main advantage of single checks is that a single checkbook is always lighter than the duplicate check book and is convenient to carry around.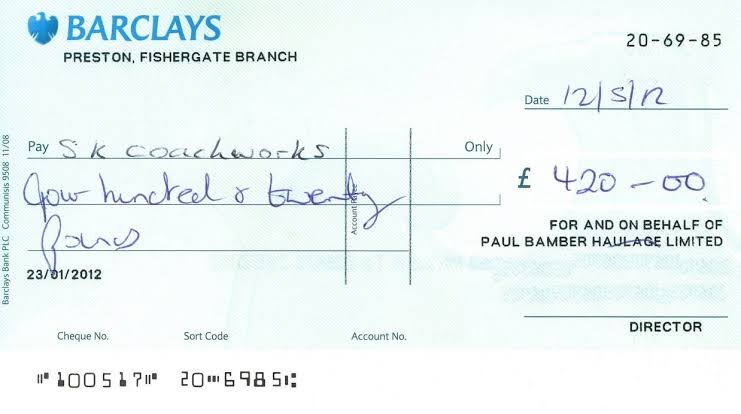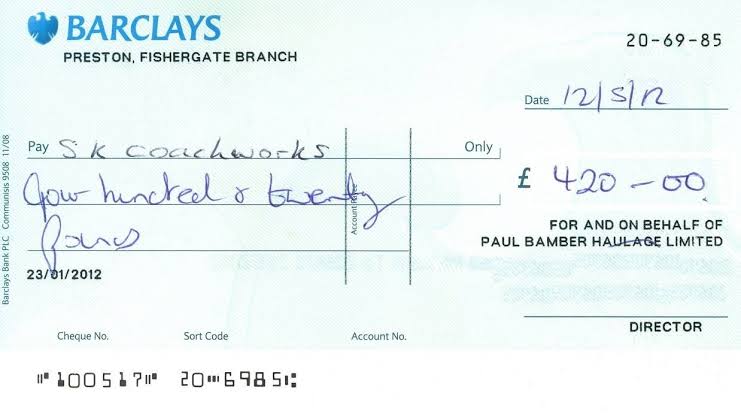 What You Need To Know About Single Checks
A single styled check is a type of check that comes in single pages.
No carbon paper is used, that means only a single copy of the check is produced.
There is no any evidence or a duplicate copy left behind in case of loss of a single check.
There are generally smaller books that are less bulky.
The writer does not require to press hard against the paper while writing on the check.
They are typically less expensive.
Its checkbook is less bulky.
Single checks are less expensive than single checks.
What Is A Duplicate Check?
A duplicate check is a type of check that comes with a carbon copy beneath the original check. Duplicate checks look the same as regular checks/single checks, only behind each check is a sheet of thin paper. This thin paper contains the spacing for all of the check information, such as payee, amount and date. For security reasons, no sensitive information such as account numbers and signature are printed on the duplicate. Duplicate checks can be carbon copies or carbonless copies, depending on which company makes them.
Duplicate checks are safer when making business transactions because when the user writes on the original check, an exact, an exact duplicate is made on the plain paper underneath the check. This paper copy is useful in record keeping and can be used later to balance the account or compare bank statements in future. Duplicate checkbook eliminates the need to maintain a checkbook register. Most importantly, when writing a duplicate check, the writer has to apply a little force on the top check if whatever is being written is going to be duplicated on the underneath.
What You Need To Know About Duplicate Checks
A duplicate check is a type of check that comes with a carbon copy beneath the original check.
A carbon paper is used which means two copies of the check are produced.
There is usually evidence or proof of transaction that is left behind when using duplicate checks.
They are generally large and bulkier books.
The writer has to apply more pressure when writing on the check so as to firmly imprint a copy.
They are typically more expensive.
Its checkbook is bulky as a result of the double number of pages.
Duplicate checks generally cost more than regular checks.
Difference Between Single And Duplicate Checks In Tabular Form
| | | |
| --- | --- | --- |
| BASIS OF COMPARISON | SINGLE CHECKS | DUPLICATE CHECKS |
| Description | A single styled check is a type of check that comes in single pages. | A duplicate check is a type of check that comes with a carbon copy beneath the original check. |
| Carbon Paper | A carbon paper is used which means two copies of the check are produced. | A carbon paper is used which means two copies of the check are produced. |
| Evidence | There is no any evidence or a duplicate copy left behind in case of loss of a single check. | There is usually evidence or proof of transaction that is left behind when using duplicate checks. |
| Convenience | There are generally smaller books that are less bulky. | They are generally large and bulkier books. |
| Writing | The writer does not require to press hard against the paper while writing on the check. | The writer has to apply more pressure when writing on the check so as to firmly imprint a copy. |
| Cost | Single checks are less expensive than single checks. | Duplicate checks generally cost more than regular checks. |
| Bulkiness | Its checkbook is less bulky. | Its checkbook is bulky as a result of the double number of pages. |