Optic Disk (Optical Storage Device)
Optical storageis the storage of data on an optically readable medium. Data is recorded by making marks in a pattern that can be read back with the aid of light, often a beam of light focused on a spinning optical disk. Therefore, an optic disk is any computer disk that uses optical storage techniques and technology to read and write data. They are generally used as a portable and secondary storage device. Optical disks are commonly used to:
Back up data from a local machine
Transfer data to different computer or devices
Distribute software to clients
Store large amounts of data such as videos, images and music.
An optical disk has ability to store more data than the previous generation of magnetic storage media and has a relatively longer lifespan. Popularly used forms of optical disk include: Compact disks (CD), Blu-ray disks and digital versatile/video disks (DVD) etc.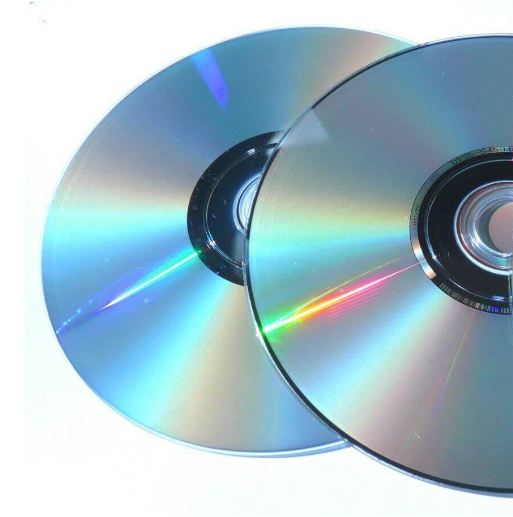 What You Need To Know About Optical Disk (Optic Storage Devices)
Optical storage devices are flat and round disks that spins around its center. In optical storage devices, laser light is used to read and write data in disks.
Optical disks are used to save music, videos, video clips, photos and gifs.
The tracks in optical disk are constructed spirally.
The working of an optical disk is such that a laser is used to read the information stored in the dots and then convert it into a signal of electricity that give an audio or visual output depending on requirement.
Optical disk generates a better signal to noise ratio as compared to magnetic disk.
Optical disk allows mass replication.
Data gets accessed and stored at a faster speed with the help of laser beams.
Optical storage devices require additional drives to function.
Media type used is a single removable disk.
It is difficult for the data inside the optical disk to be damaged by magnetic fields.
Optical disk offers a lesser storage capacity. With emergence of Blue-ray space up to 27 GB is available to perform the tasks.
In computers, an optical disk optical disk is an optional component.
In the optical disk, the data is sequentially accessed.
Sampling rate is high.
Examples of optical disks include: CD, DVD, Blue-ray discs etc.
Magnetic Disk (Magnetic Storage Device)
A magnetic disk is a storage device that uses a magnetization process to read, write, rewrite and access data. It is covered with a magnetic coating and stores data in the form of tracks, spots and sectors. Common examples of magnetic disks include: Hard disks, zip disks and floppy disks.
A magnetic disk is usually made of a rotating magnetic surface and a mechanical arm that moves over it. The main function of the mechanical arm is to read from and write the disk. Data is primarily stored in the form of tracks and sectors whereby tracks are the circular divisions of the disk.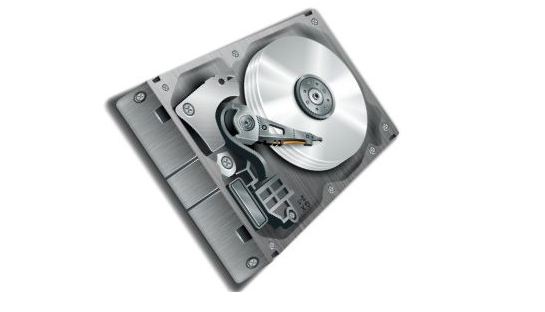 What You Need To Know About Magnetic Disk (Magnetic Storage Devices)
In magnetic storage devices, data is stored on a magnetized medium. Magnetic storage devices use different patterns of magnetization in a magnetized medium to store data.
Magnetic disks are used to store file, data instructions, information etc.
Tracks in the magnetic disk are generally circular.
The working of magnetic disk is in such a way that the mechanical arm becomes the primary tool that uses the handle to read data from the device and write data to the disk.
Magnetic disk does not generate a good signal to noise ratio when compared to optical disk.
In the magnetic disk, only one disk is accessed at a time.
It takes more time to copy the information on a magnetic disk.
Almost all magnetic storage devices come with built-in drives.
Media type used is a multiple fixed disk.
Magnetic field can damage the data inside magnetic storage devices.
Magnetic storage devices offer a greater storage capacity. The data that gets stored is up to several hundred gigabytes.
In computers, magnetic disks are an integral component.
The data in the magnetic disk is randomly accessed.
Sampling rate is low.
Examples of magnetic disks include: Hard Disk, Floppy Disk, Magnetic Tape etc.
Also Read: Difference Between Uniform Memory Access And Non-Uniform Memory Access
Optic Disk Vs Magnetic Disk In Tabular Form
| | | |
| --- | --- | --- |
| BASIS OF COMPARISON | OPTIC DISK | MAGNETIC DISK |
| Description | Optical storage devices are flat and round disks that spins around its center. In optical storage devices, laser light is used to read and write data in disks. | In magnetic storage devices, data is stored on a magnetized medium. |
| Use | Optical disks are used to save music, videos, video clips, photos and gifs. | Magnetic disks are used to store file, data instructions, information etc. |
| Tracks | The tracks in optical disk are constructed spirally. | Tracks in the magnetic disk are generally circular. |
| Working Process | The working of an optical disk is such that a laser is used to read the information stored in the dots and then convert it into a signal of electricity that give an audio or visual output depending on requirement. | The working of magnetic disk is in such a way that the mechanical arm becomes the primary tool that uses the handle to read data from the device and write data to the disk. |
| Signal To Noise Ratio | They generate a better signal to noise ratio as compared to magnetic disk. | They do not generate a good signal to noise ratio when compared to optical disk. |
| Disk Access | They allow mass replication. | Only one disk is accessed at a time. |
| Data Storage Time | Data gets accessed and stored at a faster speed with the help of laser beams. | It takes more time to copy the information on a magnetic disk. |
| Drives | They require additional drives to function. | Almost all magnetic storage devices come with built-in drives. |
| Media Type | Media type used is a single removable disk. | Media type used is a multiple fixed disk. |
| Effect Of Magnetic Field | It is difficult for the data inside the optical disk to be damaged by magnetic fields. | Magnetic field can damage the data inside magnetic storage devices. |
| Storage Capacity | They offer a lesser storage capacity. With emergence of Blue-ray space up to 27 GB is available to perform the tasks. | They offer a greater storage capacity. The data that gets stored is up to several hundred gigabytes. |
| Kind Of Component | In computers, an optical disk optical disk is an optional component. | In computers, magnetic disks are an integral component. |
| Data Access | In the optical disk, the data is sequentially accessed. | The data in the magnetic disk is randomly accessed. |
| Sampling Rate | Sampling rate is high. | Sampling rate is low. |
| Examples | CD, DVD, Blue-ray etc. | Hard Disk, Floppy Disk, Magnetic Tape etc. |