Moss
Moss refers to small, flowerless, green plant which lacks true roots, growing in low carpets or rounded cushions in damp habitats and reproducing by means of spores releasing from stalked capsules. The individual plants are usually composed of simple leaves that are generally only one cell thick, attached to a stem that may be branched or unbranched and has only a limited role in conducting water and nutrients. Although some species have conducting tissues, these are generally poorly developed and structurally different from similar tissue found in vascular plants.
Mosses do not have seeds and after fertilization develop sporophytes with unbranched stalks topped with single capsules containing spores. They are typically 0.2-10 cm tall, though some species are much larger.
Mosses have spread all around the world and are found in wet environments such as rainforests, wetlands and alpine ecosystems. They are also common in urban areas with a wet climate and often establish on driveways, sidewalks, brick walls and other man-made structures. Mosses require water to reproduce which is why they struggle to survive in drier climates.
Mosses are important for a number of reasons. Mosses act as a source of food and a great habitat for insects and other invertebrates. Humans have also utilized mosses for a number of reasons. Traditionally, moss has been used for packing food, helping to insulate houses and peat formed from semi-decomposed Sphagnum moss was used as a fuel in the Northern Hemisphere. Most recently, mosses have been used in the florist trade.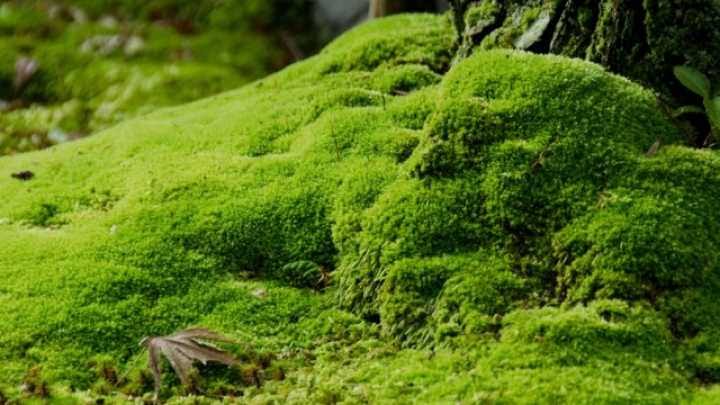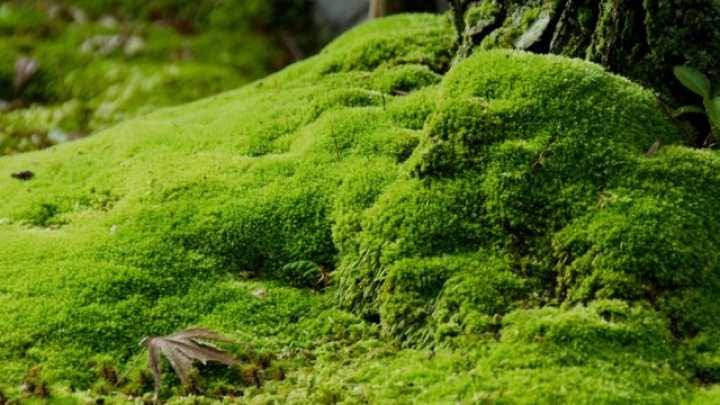 What You Need To Know About Moss
Mosses are typically soft and grow in dark, damp places like a rock in an intermittent stream or on the floor of a damp wooded area.
Mosses can be dark to light green and have small leaf-like structures.
Does not create disc-shaped fruiting bodies. Typically, they don't have flowers or seeds
The mosses are primitive plants; they do not have roots and do not produce flowers. Instead of roots to anchor them in place, they have very shallow root-like structures referred to as rhizoids.
As simple plants, mosses have no vascular system and can survive in extreme climates.
Mosses are multicellular organisms with leaf-like structures made of photosynthetic cells. Mosses can converts sunlight energy through photosynthesis to make their own food
Mosses sends out spores or can reproduce when one part of the moss breaks off and lands in an appropriate place for growth.
There are many types of moss, they include Baby tooth moss, pincushion moss, mood moss, plume moss, water screw moss, glittering wood moss, juniper moss, rigid beard moss etc.
Lichen
Lichen refers to a simple slow-growing plant which typically forms a low crust-like, leaf-like or branching growth on rocks, walls and trees. Lichen is not a single organism, it forms when a fungi and photosynthetic organisms, such as a green algae or cyanobacteria, form a symbiotic relationship. A symbiotic relationship is any relationship between different individuals from different species. In this case of lichens, it is a relationship between fungi and many single-celled, photosynthetic organisms.
In lichens, photosynthetic cells are caught in a dense network of fungal hyphae. The fungi provide the photosynthetic cells with a suitable habitat. The fungi receive the benefit of excess sugars and nutrients produced by the green algae or cyanobacteria.
Most lichens grow slowly, probably because they live in environments where water is available for only short periods. They tend to live for many years and lichens hundred of years old can be used to date the rock surfaces on which they grow. Lichens spread mostly by small pieces of their body being blown around. All the partners in original lichen body are present in the fragment, so growth can begin immediately. Some lichens create soredia, balls of tissue made just for dispersal. Although the fungus is the major partner, dispersal by spores is rare.
Lichens have many uses. They differ in their sensitivity to air pollution, and the presence or absence of different lichens in an area has been used to map concentrations of pollutants. Lichens are also important in making soil. They decay and become soil organic matter.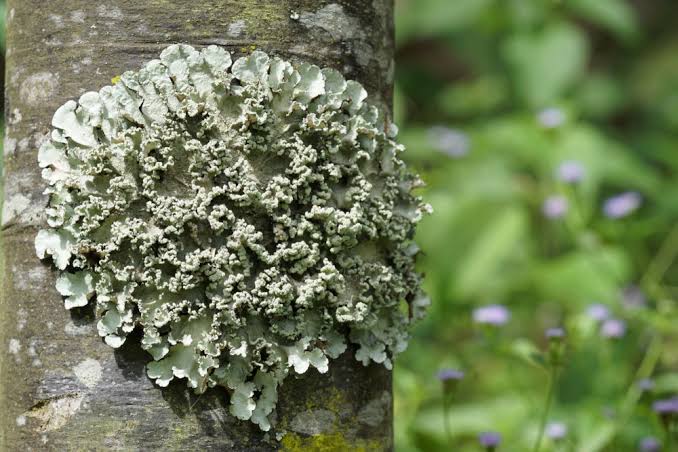 What You Need To Know About Lichens
Lichens grow in all sort of climates and on all sort of things from trees, gravestones, metal poles to rocks and are characterized by a crusty appearance.
Lichens can be in various colors such as pale grayish green, brown, red, orange, yellow, white etc
Lichens may also create disc-shaped fruiting bodies
The formation of lichen involves one or multiple fungi and algae or cyanobacteria.
The fungus in the lichen uses energy produced by the algae or cynobacteria.
In the absence of water, lichens will simply go dormant, turning dry and brittle, until water becomes available again. Therefore, they cannot survive in extreme climates.
Lichens reproduce either through the production of spores like most other fungi or can sometimes reproduce when fragments of the tough, bark-like structure break off and fall on an appropriate surface.
There are four types of lichens: the crusty flat, crustose lichens, the patchy, powdery, leprose lichens, the circular Foliose lichen and the shrub-like fruticose lichen
Also Read: Difference Between Cryptogams And Phanerogams
Difference Between Mosses And Lichens In Tabular Form
| | | |
| --- | --- | --- |
| BASIS OF COMPARISON | MOSS | LICHENS |
| Description | Moss refers to small, flowerless, green plant which lacks true roots, growing in low carpets or rounded cushions in damp habitats and reproducing by means of spores releasing from stalked capsules. | Lichen refers to a simple slow-growing plant which typically forms a low crust-like, leaf-like or branching growth on rocks, walls and trees. |
| Growth | Mosses are typically soft and grow in dark, damp places like a rock in an intermittent stream or on the floor of a damp wooded area. | Lichens grow in all sort of climates and on all sort of things from trees, gravestones, metal poles to rocks and are characterized by a crusty appearance. |
| Color | Mosses can be dark to light green and have small leaf-like structures. | Lichens can be in various colors such as pale grayish green, brown, red, orange, yellow, white etc |
| Create Disc-Shaped Fruiting Bodies | Does not create disc-shaped fruiting bodies. Typically, they don't have flowers or seeds | Lichens may also create disc-shaped fruiting bodies. |
| Formation | The mosses are primitive plants; they do not have roots and do not produce flowers. Instead of roots to anchor them in place, they have very shallow root-like structures referred to as rhizoids | The formation of lichen involves one or multiple fungi and algae or cyanobacteria. |
| Reproduction | Mosses sends out spores or can reproduce when one part of the moss breaks off and lands in an appropriate place for growth. | Lichens reproduce either through the production of spores like most other fungi or can sometimes reproduce when fragments of the tough, bark-like structure break off and fall on an appropriate surface. |
| Types | Baby tooth moss, pincushion moss, mood moss, plume moss, water screw moss, glittering wood moss, juniper moss, rigid beard moss etc. | The crusty flat, crustose lichens, the patchy, powdery, leprose lichens, the circular Foliose lichen and the shrub-like fruticose lichen |
| Use | Mosses act as a source of food and a great habitat for insects and other invertebrates. | Used to map concentrations of pollutants and they are also important in improving soil nutrient. |
Also Read: Difference Between Homosporous And Heterosporous Pteridophytes