Google Chrome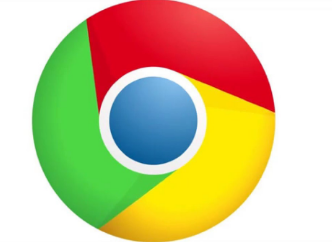 Chrome refers to three things: a web browser that google created as an alternative to Microsoft Explorer, an operating system for laptops and extension or apps that can be installed into the chrome browser.
Google chrome dominates the browser market worldwide with a massive 60% share, leaving the rest to other web browser. Chrome has everything you need to make the most of the web, like quick answers in your address bar and one-click translation. It is also easy to use.
What You Need To Know About Google Chrome
Google chrome was developed in 2007 and launched in 2008. It is a free web browser created by Google that uses the Webkit layout engine.
Chrome is proprietary web browser, this means that anyone is free to download and use it, but you decompile, reverse engineer or use the source code to build another program.
Chrome is convenient in that it automatically translates pages into a language you can understand.
Chrome has automatic updates, browsing data and native support for flash.
Chrome browser can be downloaded for Android smart phones, Linux based systems, Windows systems and also on Mac OS systems.
Chrome has a customized feature which enables the user to change the color and theme of the browser.
The main products of Google Chrome include Chromecast, Chromebook and Chromebit.
Chrome is typically is faster than Explorer and Firefox browsers, it loads and displays pages very quickly.
On chrome, the functionality to add extensions outside the chrome web store is disabled on all Windows and Mac Channels.
Google chrome is very robust and has great compatibility. You can install any extension or any other service that can run on the browser.
With Chrome, you can drag tabs out into separate windows, without any difficulty and back again with your mouse.
In case you accidentally close down the browser, chrome will close all tabs opened without warning.
With chrome, if a site crashes on one of your tabs, other open tabs will not be affected.
Chrome has a new private feature referred to as incognito which enables users to browse the internet without being logged.
Chrome takes a few seconds or less than 1 minute to install.
Chrome uses up a lot of memory (RAM) when running.
The start-up lists the most frequent pages the user has visited and allows him to click and access them with ease.
Chrome is flexible to use due to the fact that it has a very basic, simple design.
With chrome, you can search the internet through your address bar at any time.
Google
Google is a company that makes a search engine that is referred to as google. A search engine is a website that allows you to find other webpages by typing keywords. Google Apps are a suite of web-based messaging and collaboration applications that Google hosts on their own servers. Google provides these applications as a service rather than software to download and install. To access these applications, you simply use a web browser on a computer that's connected to the internet.
What You Need To Know About Google
Google Apps are designed to operate in cyberspace and is functional with any computer or mobile device with an internet connection anywhere in the world.
Google as a standalone app features google Searchbox where you type you search right from the app home screen, so you can find the answers you need more quickly.
The primary applications of Google include Google Chrome, Gmail, Google Maps and Google Drive.
It pulls from Chromium open source project. Thus, it behaves and feels a bit like chrome as well.
Google browser is quite still as engaging as an option as it was back then when a good browser was difficult to find.
It has decent features like incognito mode and some tertiary features
It also features good stuff such as cross-platform syncing, a rock solid browsing experience, tracking protection etc.
It works on any operating system.
Google helps people find relative information with the help of keywords.
There is add-on and extension support if you need that along with a native ad blocker.
It features all the usual stuff like bookmarks, multiple tabs and downloads.
Google gives options such as texts, images, documents and news for the entered term.
Google has a relatively good speed and optimization, but it does not come close to Google chrome.
Updates to Google browser are done regularly and often carry security patches and bug fixes so that the browser is free from malicious attacks.
Unlike chrome, Google browser does not comes with many built-in functionality or customization that allow users to automatically alter their browsing experience.
Google browser supports voice search.
The app is entirely free with no in-app purchases.